Roof Repairs Dublin
You have probably googled Roof Repairs Dublin & that is why you have come to our website, first of all we would like to thank you, secondly we would like to tell you that you have chosen an experienced and fully qualified Roof Repairs Company in Hanlon Roofing to help fix your roof problem.
Why not speak to a member of our specialist roof repairs team today?
We are leading the way in offering Dublin Households an affordable yet professional Roof Repair Service
Roof Repairs Dublin -What you may not know is that we are proud members of the National Guild of Master Craftsmen, there is not many roof repair companies in Ireland that are members of this organisation.  We have worked hard to ensure that we offer our customers peace of mind from the very minute you decide to contact us for your roof repair quotation.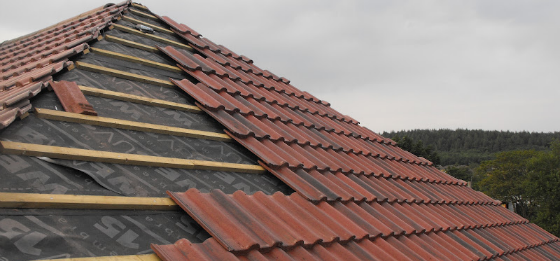 Roof Repairs Dublin – Free No Obligation Quote,  from a Roof Repair Expert.
Why not view our Testimonials page  or our Portfolio page to view some of the work that we have carried out in roof repairs? who knows maybe after we complete your roof repair you may provide us with a review of our service.
Check out our reviews on Google 
We undertake all types of roofing repair work including:
Slate/Tile Replacement
Valley Renewal (Zinc/Ali or Lead)
Chimney Work (Re-pointing, Capping, Flaunching, Pot Renewal, Rendering)
Lead Flashings
Lead Chimney Back Gutters
Lead Box Gutters
Lead Cheeks to Dormers etc
Ridge Re-bedding
Copings
Guttering, Fascia and Soffits
Downpipes
Flat Roof Repairs & 1 Layer Coverings
Roof Structure Repairs and Reinforcement
Roof Overhauls
Asphalt Repairs
SkyLight Installation
Hanlon Roofing is a business you can trust, highly reputable, experienced and competitive with a reputation for high quality and professional service.
All work is undertaken by skilled craftsmen, which means a top quality job by trained professionals resulting in the least amount of inconvenience to our customers.